20 Top Copywriting Tips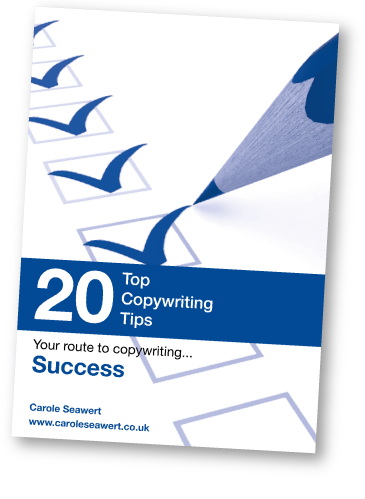 Get your FREE pdf!
Learn how to:
Grab the reader's attention
Create compelling content
Become a more confident writer
You'll also receive a series of additional writing tips from me – one useful email a fortnight.Simply unsubscribe if you don't find these of help.
Sign up below – it's totally free!