10 reasons you should hire a copywriter to write your website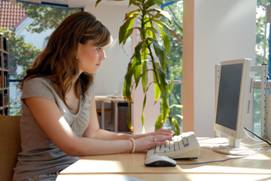 1.    You don't have time to write it yourself.

2.    You wouldn't describe yourself as a wordsmith.
3.    You're not sure how to write engaging copy that turns visitors into customers.
4.    You're not clear on the difference between features and benefits.
5.    You don't know how to optimise the text to rank on search engines.
6.    You're too close to your business to write from the customer's point of view.
7.    You don't know the techniques for writing sales pages and opt-in pages.
8.    You aren't sure how to articulate your brand image as words.
9.    You don't have experience of writing scannable text for on-screen reading.
10.You want a website that gives you results.
If you think you could benefit from hiring a copywriter, I'd love to hear from you.